I traveled down the Gated road from Snowford Hill.
In the Distance is the tall chimney at the Rugby Cement Works on the boundary between Southam and Long Itchington. The Quarry still operates extracting the raw materials but the cement manufacturing has been transferred to Rugby leaving just the impressive Chimney.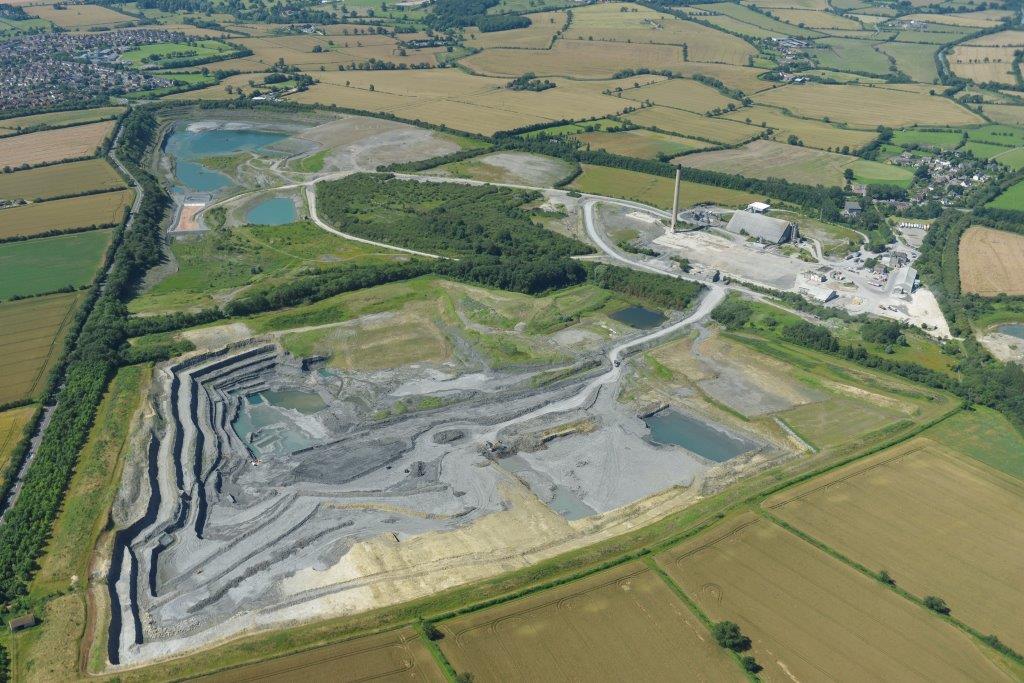 The picture shows the Chimney and the extent of the quarrying. Southam is to the top left, and Model Village is middle right.
Opposite the works Entrance and just down the road from the Long Itch Diner is a road with a set of similar houses called The Model Village. It is a stand-alone (from both Southam and Long Ithington) set of houses constructed in 1912 to house the workers at the Cement Works.
(Different times, eh !)